BART project update
4,800 custom glazed ceramic tiles have been delivered to the new Milpitas BART station.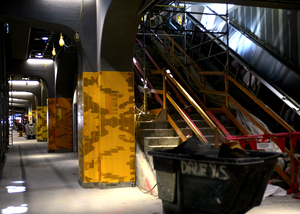 ---
River of Fire: Commons, Crisis and the Imagination
I wrote a chapter in River of Fire: Commons, Crisis & the Imagination. Click here to read it.
---
24/7 @ RIGHT WINDOW SAN FRANCISCO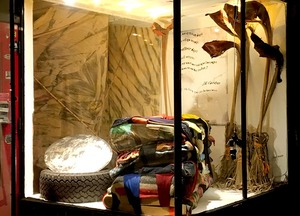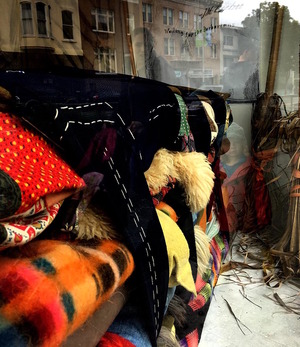 Waiting for the Barbarians
February 3-27, 2017
reception Wednesday, February 22, 6-9 pm

Right Window
992 Valencia Street
San Francisco, CA
---
Acoustic Habitats at Center for New Music
Acoustic Habitats: Visual Scores of the SF Bay Area

Works by:
Steve Adams
Bryan Day
Phillip Greenlief
Barry Guy
Anna Halprin
Cheryl Leonard
Bob Marsh
Pauline Oliveros
Jon Raskin
Gino Robair
David Samas
Amy Trachtenberg
---
The Sound of Blue
Curated by Rebecca Goldfarb and resituated by Amy Trachtenberg
June 29 - July 23, 2016

The Sound of Blue is the second exhibition at the David Ireland House introducing viewers to the late conceptualist's home and artistic practice with a new selection of work drawn from the 500 Capp Street Foundation's 3,000-piece collection. The evolving, site-specific installation presents artworks in various media that explore the riddles embedded in Ireland's work, his interest in sensory experience, and his investigation of repetitive action and the marking of time.

For more information and tickets, visit 500cappstreet.org.

---
Tea and Time with D.I.
I wrote a piece for squarecylinder.com about David Ireland.

photo by A.T. 2002
---
New Acquisition
The Achenbach Foundation for Graphic Arts has acquired

Xray Autoportrait After India, 1998
acrylic, metallic dust, and oil on rag paper
50" x 26"

Collection of the Fine Arts Museums of San Francisco.